We have a Dealer Refurbished Big Berkey.  This system has been traded back to us, these refurbished systems have no noticeable damage unless stated but may have some marks or minor barely noticeable scratches.. 
They come with a new set of Black Filters and cost substantially less than a new system.
There is a minimum price set by Berkey for these systems
We are offering it at the lowest price possible 
The system is available only to existing customers for at least 3 months, if it is not sold in this time, 
we will sell it to new customers.  
BERKEY CIRCLE MEMBERS ONLY!
Get your 30% Off the Sport Berkey Bottle - Special Get the Summer Going promotion to

#Summer2022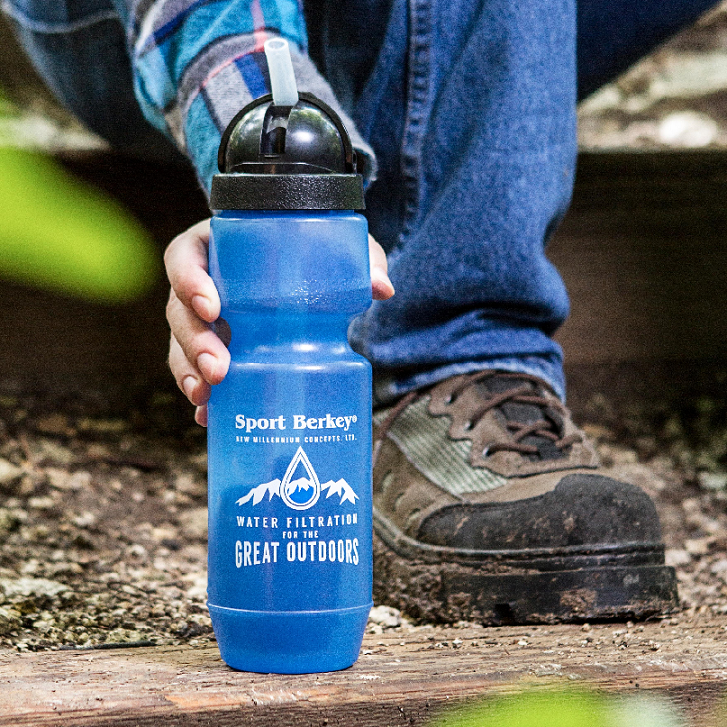 TRADE UP OR DOWN YOUR EXISTING BERKEY TO OTHER BERKEY CUSTOMERS
We will notify all customers by email when a system is for ReSale – The contact is then between the Seller and Buyer. Filters have to be sold with no filters but we can provide a discount on new filters. This is because it is not possible to tell how they have been stored and cared for.  All in all it is better to start from scratch 
Submit a photo and text to be placed on this page. Stating any flaws and the price you are looking for with a contact email or phone.  
Be absolutely honest on any flaws. If on purchasing your buyer finds, it is not as they expected. You must agree before posting, to honour any refund to the customer when requested, if they notify you within 24 hours of receipt.  As a buyer you must check for any unexpected serious issues in 24hrs.
 As a buyer / seller, we cannot get involved in disputes. An honourable code of behaviour and fairness is expected to use this service. We cannot monitor nor adjudicate on any differences on the trade.  
Up Size Your
Existing Berkey
HERE!
---------------------------
---------------------------
Down Size Your
Existing
Berkey
HERE!

TO ADVERTISE YOUR SYSTEM TO OTHER BERKEY CUSTOMERS – EMAIL INFO@BERKEYWATER.IE
THE BERKEY SUPPORT
EMAIL FOR TIPS AND
USE OF YOUR SYSTEM
CAN BE ACCESSED

HERE -